3 Greek Seasoning Summer Grilling Recipes from Shipshewana Spice Company
Post Date: Jun 21, 2017
With the 4th of July and many summer cookouts coming up, Shipshewana Spice Company offers up three different suggestions using their popular "Greek Seasoning" spice! Greek seasoning is a savory blend that works great on the grill. -- Opah!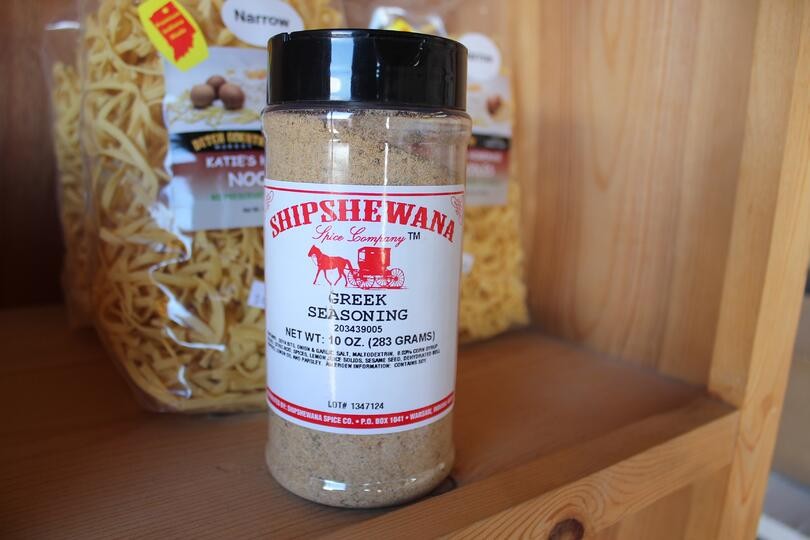 If you've been to Shipshewana, Indiana before, you've probably heard of Shipshewana Spice Company.
Shipshewana Spice Company is a small family-owned spice house that for more than 30 years, has been known for their unique spice blends, freshly ground and bottle spices, and their famous "Happy Salt."
They are a family owned spicehouse that specializes in freshly ground and bottled spices and unique seasoning blends. They sell their huge variety of spices and seasonings at space 646 all summer at the Shipshewana Flea Market at value prices!
Plus, if you stop into Shipshewana Spice Company's flea market booth to purchase a spice, you will probably get to meet Kevin, who will gladly share his recipes for using the spices and for making your food taste delicious!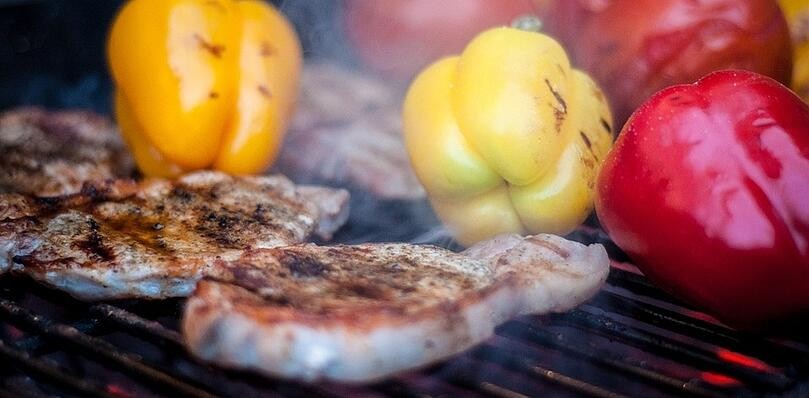 1. Grilled Veggies
Brush your favorite vegetables with olive oil. Then, sprinkle on the Greek Seasoning, and grill em' up!
2. Grilled Fish
Brush fish with butter and sprinkle on the greek seasoning. It's perfect.
3. Chicken, Lamb & Pork Greek Marinade
Mix Greek Seasoning with a little water. Let stand for 5 minutes. Then, blend with garlic, rosemary, lemon juice and olive oil.
You can visit Shipshewana Spice Company each Tuesday and Wednesday, May-Sept at booth 646 at the flea market to pick up some greek seasoning and more quality spices for your summer grilling. Kevin will also be happy to share his numerous recipes!
For a complete list of full season vendors at the Shipshewana Flea Market, view our online vendor directory.