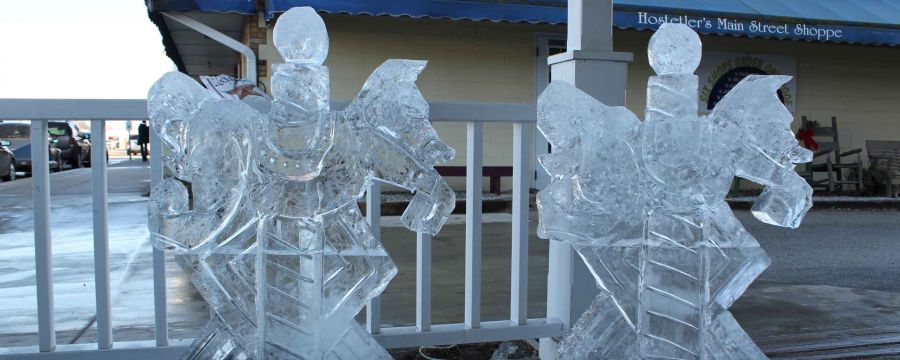 DECEMBER 27TH, 10AM-8PM
Ice Carvers will be drilling and shaving blocks of ice all over Shipshewana. The creations they design are submitted by the sponsor or are the carver's choice. These professional carvers enjoy the challenge of creating! Please stop in all over Shipshewana to see them at work... or play! (many of our stores will remain open until 8pm)
DECEMBER 28TH, 10AM
Come watch as the ice carvers compete in the Wolfe Building parking lot at 345 Morton St. The Ice Carvers love this special event!! They create their own design or sculpture out of special larger pieces of ice. Cash awards for 1st, 2nd and 3rd place will be awarded upon completion. Bring your cameras and video these master carvers at work!
DECEMBER 28TH, 10AM-3PM
The 8th annual Chili Cook-Off in the Wolfe Building, 345 Morton St. Open to anyone, no charge to compete! Trophies, cash awards, gifts and bragging rights for the cooks! Admission: 2016 Shipshewana Ice Festival Pin will get you FREE entrance into the Chili Cook-off. The pin will be available at many stores in Shipshewana. You can purchase the pin at the chili tent the day of the event. The Ice Festival Pin is worth approximately $100 in value during the month of January. Many stores will be participating in the specials for January.