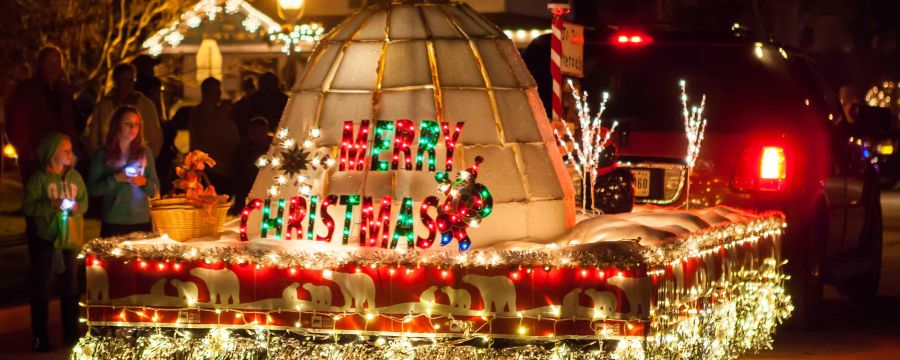 Lighting of Shipshewana & Holiday Light Parade
Saturday, November 10th
6:00 PM - 8:00 PM
The holiday light parade parade will wander through downtown Shipshewana and end in front of the Blue Gate Restaurant.
Along with the traditional tree lighting, there will be Christmas Carols, Santa visits and refreshments throughout town. Last year over 8000 guests lined the streets and in front of the Blue Gate Restaurant to witness this gala event.
The spectacular floats, carolers, wagons and horses marched through town to the wonderment of all. Free Music Performed at the Main Stage on Middlebury Street begins at 4:00pm. See the detailed schedule.
Parade starts at dusk.