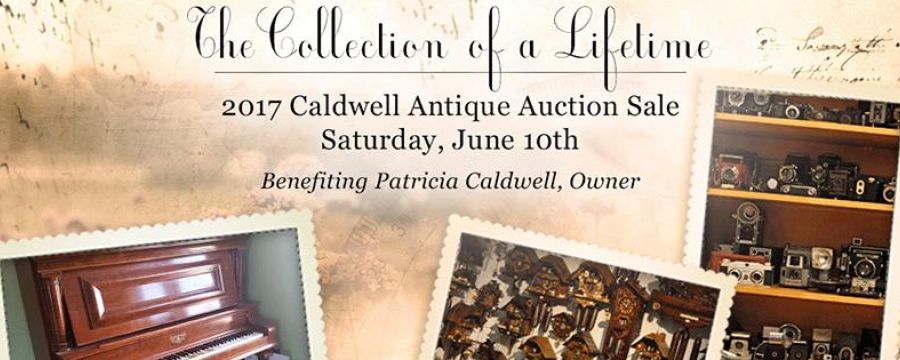 Collection of a Lifetime 2017 Caldwell Antique Auction Sale
Incredible Antique & Household Auction
Auction Preview, Friday, June 9, 6-8pm
Located at the Shipshewana Auction Misc & Antique Building
Saturday, June 10th, the Caldwell antique collection of a lifetime becomes available exclusively through Grogg Martin Auction in Shipshewana, Indiana.

Choose from thousands of pieces that span decades of styles and craftsmanship.

This is the auction event of 2017 and not to be missed. Discover the collection a lifetime in the making.

Everything from a Brinkerhoff piano player to a massive collection of cuckoo clocks, the finest china and glass collection, cameras, Victrolas, and more! All in pristine condition!

An auction of this size is unheard of!
For more information and pictures: www.gorggmartinauctioneers.com