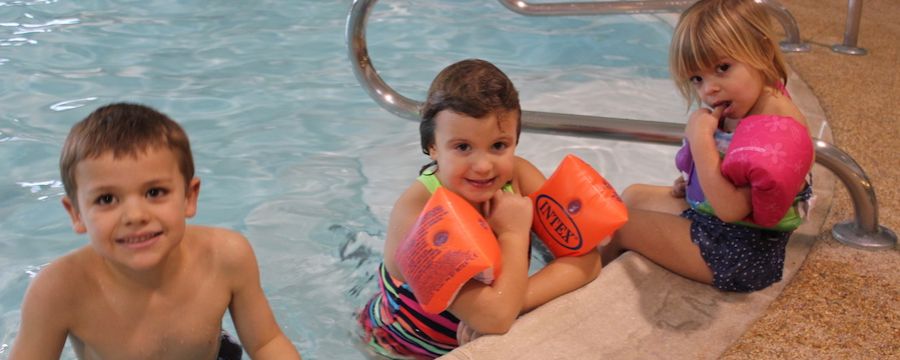 Enjoy a family getaway in Shipshewana, Indiana where the kids will never want to leave.
Call the Farmstead Inn directly to reserve the Family Fun Package at 260-768-4595!
Ideal for Families, Women.
2 Days, 1 Night
Day 1: Eat with the Amish
Check in to your classic room (includes 2 adults & 2 children age 14 and under) at the Farmstead Inn. Take a moment to sit with your family and notice the quiet sounds of Amish buggies passing by.
In the evening, take your family to the country to enjoy the package's included Amish Dining Experience. It's a family-style Thresher's meal complete with all the fixings at an Amish home in Shipshewana. (Includes homemade bread, 2 Meats, Mashed Potatoes & Gravy, Noodles, Vegetable, Salad, Pie, Coffee and Water.) Feel free to chat with the Amish hosts and ask questions about their culture!
Afterwards, return to the Farmstead Inn, and swim with the kids in the indoor pool, relax in the hot tub, or play ping pong and basketball in the indoor recreation center.
Day 2: Experience Shipshewana
Wake up to your free hot continental breakfast, then check out of your room so that your family can enjoy the town of Shipshewana.
Start by walking right next door to the Menno-Hof Center to use your four package-included admission tickets. Your family will love the interactive exhibits and learning all about the Amish/Mennonite history and culture.
Next, head downtown to the Davis Mercantile Building. Your kids will love riding the beautiful 1906 Dentzel Carousel (4 carousel tickets are included with the package), which is nestled among 23 shops including JoJo's Pretzels, Lolly's Fabrics, chocolates and more.
Treat your family to lunch at one of the cute cafes in town, or take them to the famous Blue Gate Restaurant and Bakery.
Coming to Shipshewana on a Tuesday or Wednesday during the summer months (May-Sept)? Be sure to take your family to the Midwest's Largest Flea Market and Antique Auction! You will love browsing the hundreds of booths, and all Farmstead Inn guests receive free parking passes.
(Please Note: Amish Meal Available Monday-Saturday, not open on Holidays. Cancellations must be made 72 hours in advance or incur a 25% reservation fee. Latest available seating: 6:30 pm. May be served in company with other guests.)
Call the Farmstead Inn Directly to reserve the Family Fun Package at 260-768-4595!